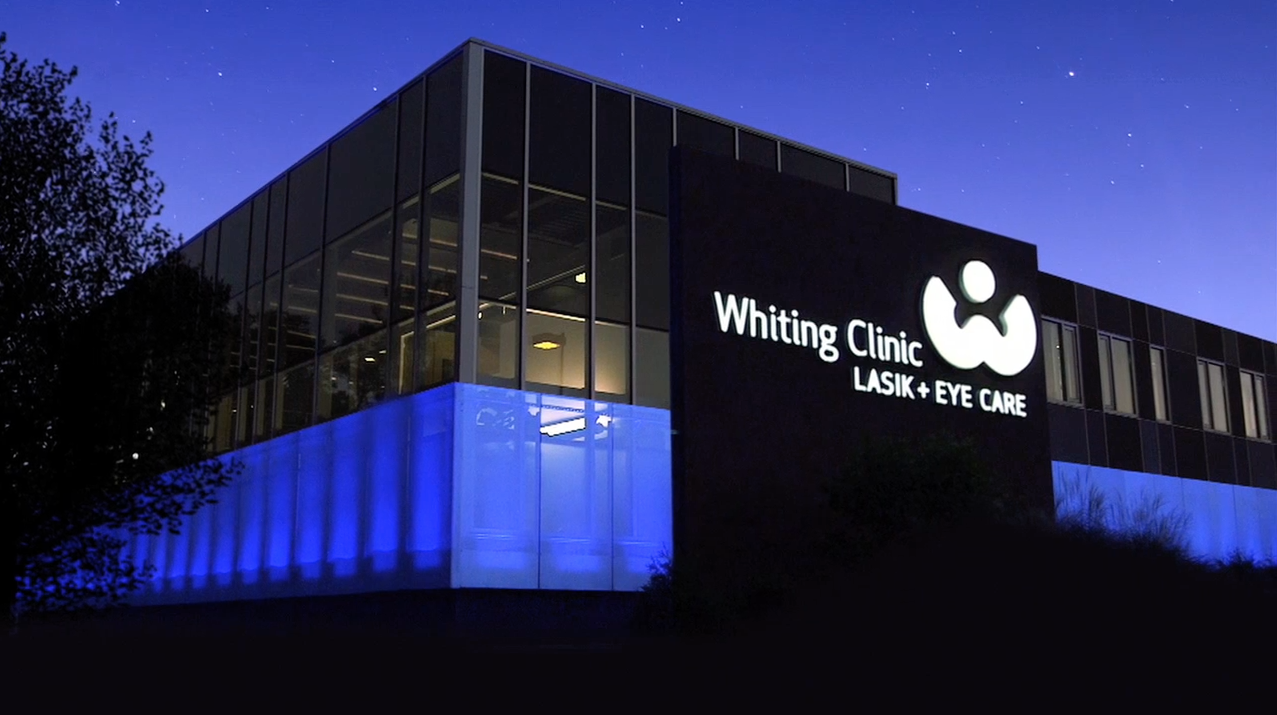 One of Minnesota's most experienced teams having performed more than 225,000 LASIK procedures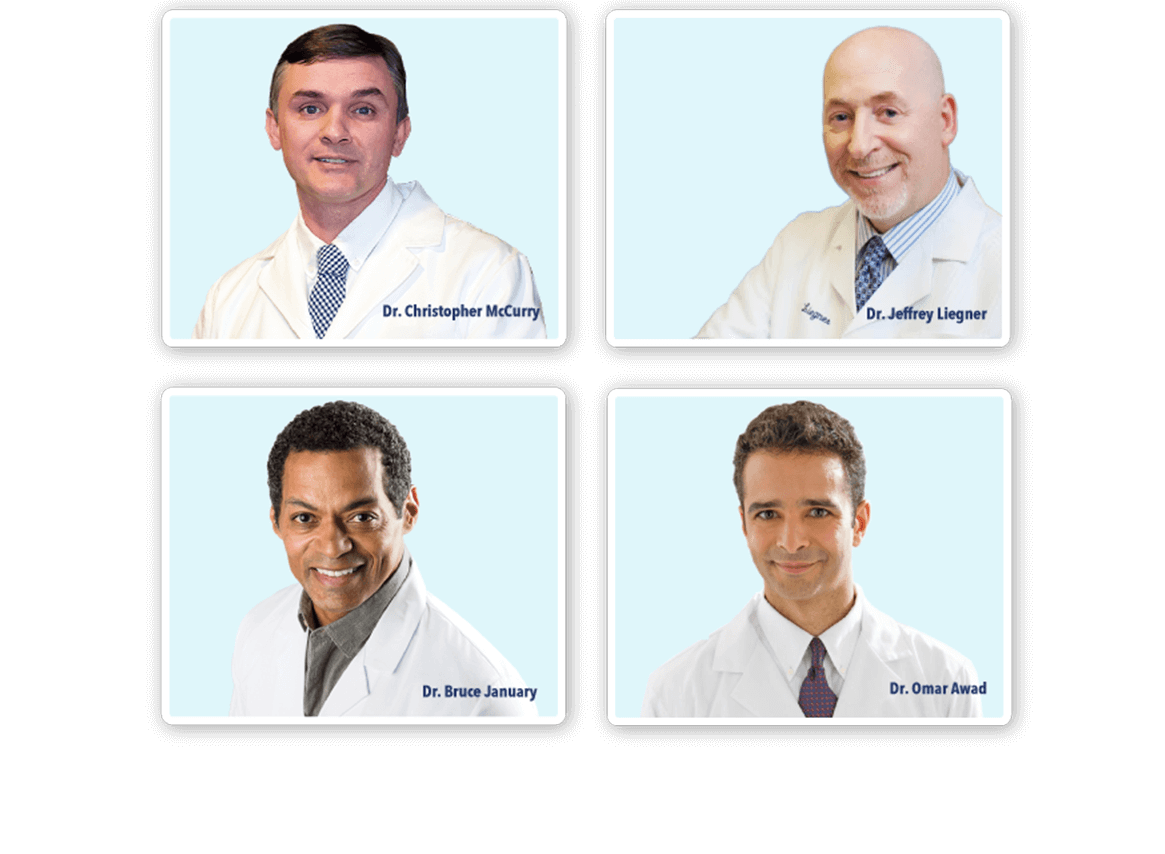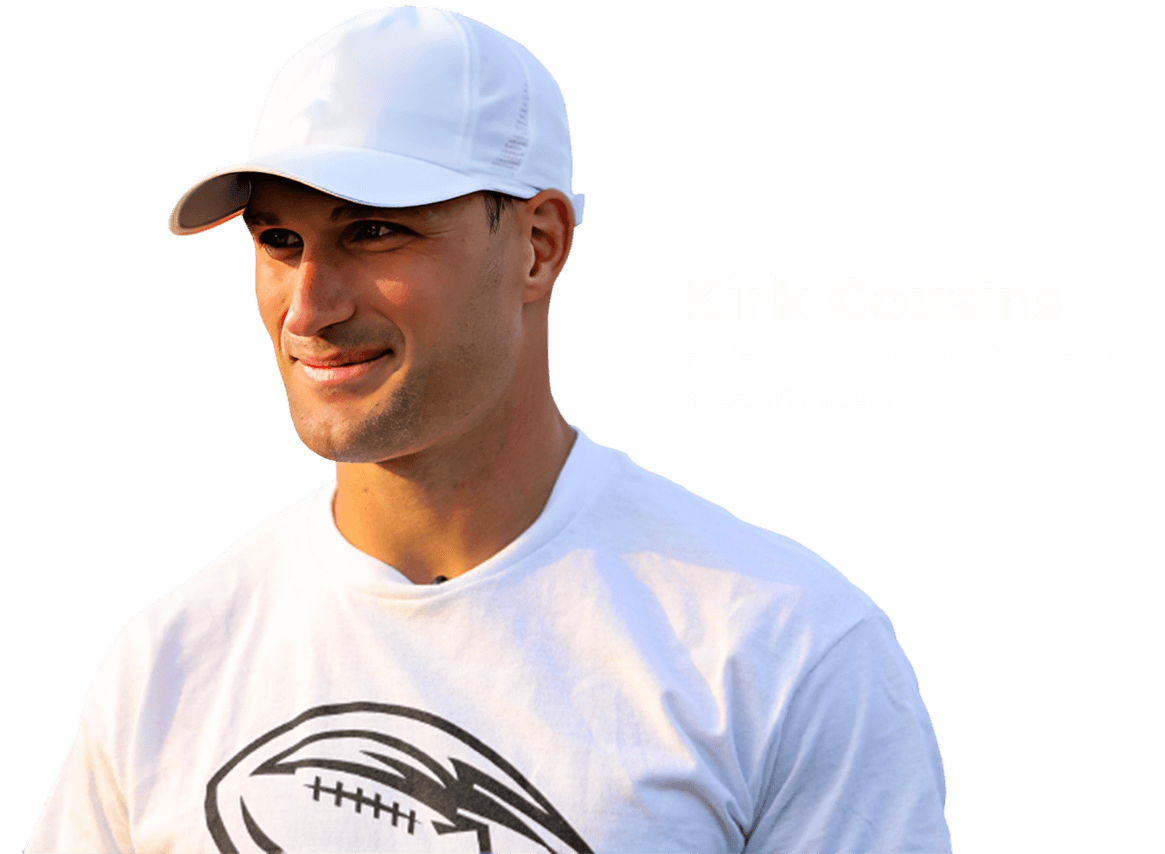 Your LASIK Experience

Welcome to Whiting Clinic, your premier destination for LASIK surgery. Our top priority is ensuring your comfort throughout your entire LASIK journey, which starts with your initial consultation through to your post-treatment care. With a strong emphasis on addressing your concerns, understanding your unique needs, and delivering exceptional care, we strive to provide the best experience possible in Minneapolis.

At Whiting Clinic, you can trust that your vision is in the hands of experts. Our renowned team of experienced LASIK surgeons, Drs. McCurry, January, and Liegner, have joined forces to create one of the most skilled LASIK teams in the nation. With a combined experience of over 65 years in refractive surgery and an impressive track record of more than 225,000 successful treatments, you're in caring hands.

Choose Whiting Clinic for our unwavering dedication to our patients and our unwavering commitment to medical excellence. Experience the passion we have for delivering exceptional care and the expertise we bring to every procedure. Trust us to guide you towards clearer vision and a brighter future.

Learn More

Cost and Financing

We provide straightforward pricing, guaranteed financing‡ that is simple to use, and provide advanced testing to ensure you are a safe candidate. We match any competitor's price for the same technology too, allowing you can choose the provider where you are most comfortable without wondering if you are getting the best value.

Learn More

Our history

Whiting Clinic was founded in 2009 by Dr. David Whiting. We are proud to continue the work started by Dr. Whiting and continue to serve the Minneapolis community with better vision through LASIK. Scheduled your free LASIK consultation with us today to learn more about how we can help you reduce or eliminate your need for glasses and contacts.

Schedule Today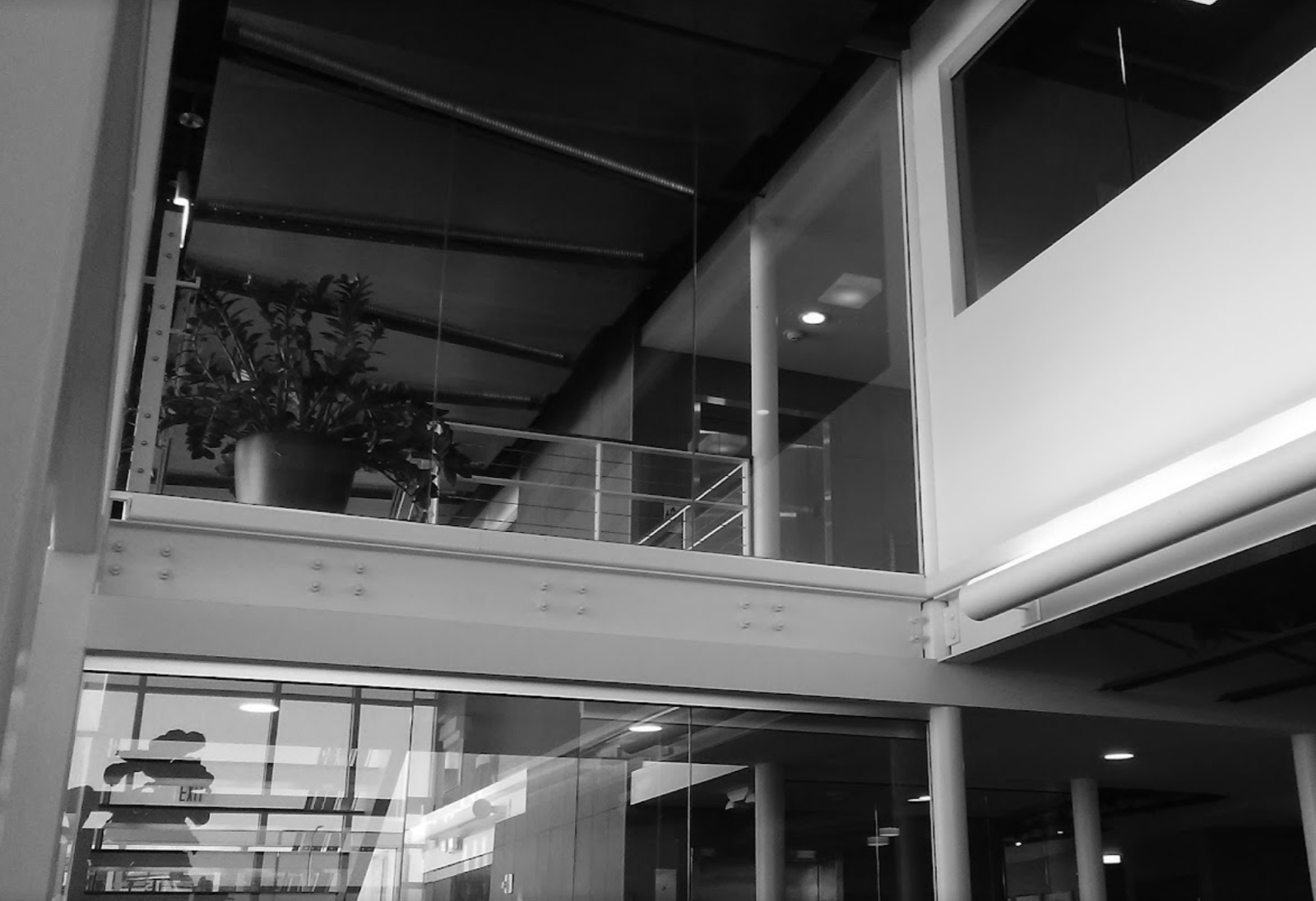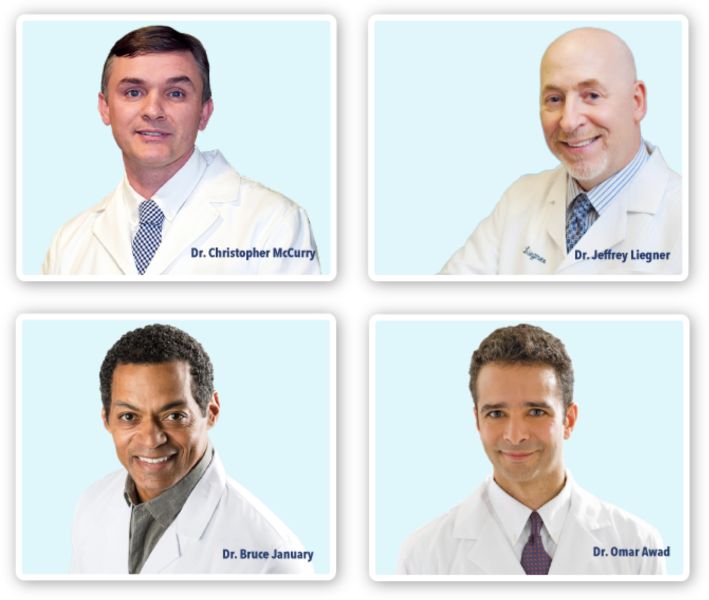 Our LASIK Surgeons
Creating the best LASIK surgery Journey in Minneapolis.
Drs. Christopher McCurry, Bruce January, Omar Awad, and Jeffrey Liegner work closely together and with the medical team in Minneapolis to ensure every person who can safely have LASIK has the opportunity to take advantage of this life-changing procedure & our amazing patient care at industry-leading value and affordability.
The entire team at Whiting Clinic is committed to making your LASIK Journey comfortable and memorable. We want to provide the best patient care and best outcomes possible, making sure we meet your needs along the way. LASIK can be a life-changing procedure and we hope to share in that excitement with you every step along the way.
Your LASIK Journey
1
LASIK Consultation
This is your opportunity to get the answers to your questions and learn about how the Whiting Clinic procedures can help you achieve the best vision possible. This consultation includes providing you with the best price possible as well as assisting you in setting up financing if you are interested.
2
Testing
Our primary goal is to make sure you are a safe candidate for the Whiting LASIK procedure and that you are comfortable with your decision to have LASIK. We use advanced technology to find the best solution for your unique vision needs.
3
Your Treatment Day
We will provide you with the details of what to expect during your treatment day, but your only task is to relax and get excited to experience improved vision. The actual procedure itself takes only minutes and while a bit blurry, your vision will be better as soon as you sit up from the treatment bed.
4
Enjoy Life!
We will see you within a few days after your treatment for a quick follow-up. For most patients, this is the only additional appointment needed as recovery after LASIK is relatively easy. Your goal is to enjoy every moment of life after LASIK.
Learn More by Scheduling your Free LASIK Consultation. Get Started
Schedule Online
Let's find the perfect appointment for you!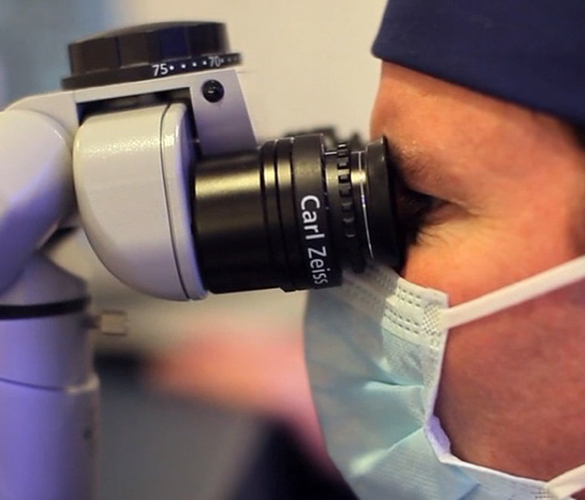 Schedule Your Free LASIK Consultation
Kirk Cousins LASIK Experience
Whiting Clinic, a proud partner with the TLC Laser Eye Centers, is thrilled that Kirk Cousins made the decision to have LASIK with our family of brands. The results of his procedure, completed years ago, are still providing impactful benefits to Kirk both on and off the field. We love that we were a part of his LASIK journey. Watch this video from Kirk talking his decision to have LASIK with TLC Laser Eye Centers.
We will be collaborating under a paid endorsement arrangement with Kirk to share his story about having LASIK. Craig Joffe, CEO stated, "Our partnership with Kirk has been amazing so far and we are excited he will be working with us. He has been an impressive quarterback and leader for years, and we feel that his vision has allowed him to take on every challenge and succeed."icer "We've always been excited to watch his success on the field and look forward to another season."
"Clear vision means everything as a quarterback, and they have given me the gift of great sight," says Kirk. "Thanks to their state-of-the-art procedures and exceptional team of experts, it was an easy decision for me to partner with them. With their expertise, I can see the game with increased clarity, making split-second decisions and unleashing my full potential."
What our clients are saying
5-Star reviews from satisfied customers.
I had LASIK done here on 5/9/22, and I had an amazing experience! All of the staff made me comfortable throughout the procedure, and Dr. McCurry did an excellent job of telling me what he was doing during the surgery. I felt comfortable the whole time, and it went really well and quick! At my follow up the next day, I had my eye exam and was told I have even better than 20/20. I have 20/15!!! Thank you Whiting Clinic staff for everything. So thankful I can finally see!!!

Courtney R.

Twin Cities, MN

I got my LASIK done here on 5/19/22 and it was fantastic. My initial appointment was on Tuesday and they got me scheduled for the following Thursday. I told them I was pretty worried about the procedure and they were very accommodating and helped me through it. They gave me very realistic expectations for after the procedure and were amazing wonderful people throughout the whole process!

Bridget Y.

Twin Cities, MN

Wonderful staff and great experience! Staff make you feel at ease, do an excellent job with educating you on everything. Procedure was quick and swift!

Bethany W.

Twin Cities, MN

As someone who had a very strong astigmatism and has strabismus, I was very surprised that I was able to qualify. I received PRK in one eye and LASIK in the other. All of my astigmatism is gone and I could see 20/15 during the first week! All of the staff was super friendly and the process was very straightforward. They let me know exactly what was going on during the procedure and reassured me throughout the process. Recovery has been excellent so far and I'd definitely recommend anyone who is considering Lasik to go to Whiting! Dr. McCurry and Cory were great and for someone who has dealt with eye issues since the age of two, I'm glad I entrusted the staff at Whiting to correct my vision!

Ashley S.

Twin Cities, MN